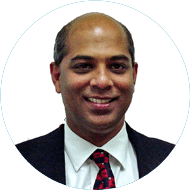 Chris H. Senanayake, Ph.D
CEO & CSO of TCG GreenChem, Inc. (NJ & VA, USA) CSO of TCG Lifesciences Pvt. Ltd.
Dr. Senanayake is an inspirational leader with 30 years of experience in the pharmaceutical industry with extensive knowledge and experience in all drug development processes, company governance committees and commercialization. He has been instrumental in delivering several multibillion-dollar drugs in an accelerated manner to the market; Crixivan ™, Lunesta ™, Formotorol and Pristiq ™ (Desvenlafaxine) and Jardiance ™. He has received the prestigious Swiss Siegfried Gold Medal Award for development of practical processes for APIs and Process Chemistry via the use of sustainable and green manufacturing processes, 2010. He has 500 Publications in nationally known top scientific journals, > 150 patents for chemical processes, discovery and drug development, etc., >150 invited lectures. He has served as the Board of Editors of Organic Synthesis, Advance Synthesis of Catalysis, Organic Process Research and Development, Asian Journal of Organic Chemistry and Beilstein Journal of Organic Chemistry.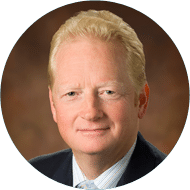 Joseph D. Armstrong, III, Ph.D
COO – TCG GreenChem, Inc. (NJ & VA, USA) Executive Vice President Global Head of Research and Development, Head of Business Development USA/EU – TCG Lifesciences Pvt. Ltd.
Dr. Armstrong is a high energy scientific and executive leader with 28 years of experience at Merck & Co., Inc. in Process Research, Formulation Development and Project Management with deep knowledge and experience of all drug discovery and development processes to support IND to NDA filings. As the Merck Preclinical Integration Lead (Process R&D, Formulation R&D, DMPK, Safety Assessment, and Clinical Supplies) for the merger with Schering Plough, created a multidisciplinary organization that leveraged development knowledge to accelerate identification of Preclinical Candidates and their rapid entry into the clinic and beyond. He led the cross-functional team that filed the drug Januvia ™ for the treatment of type II diabetes in < 4 years by executing new green and sustainable technologies and strategies. He led the Process R&D Team that discovered the novel asymmetric hydrogenation process for the preparation of Sitagliptin, the active ingredient in Januvia ™ . This team received the Thomas Edison award, the EU IChemE Aztra-Zeneca Award for Green Chemistry and Engineering and the US Presidential Green Chemistry Challenge Award.