TCG GREENCHEM, INC. LEADERSHIP TEAM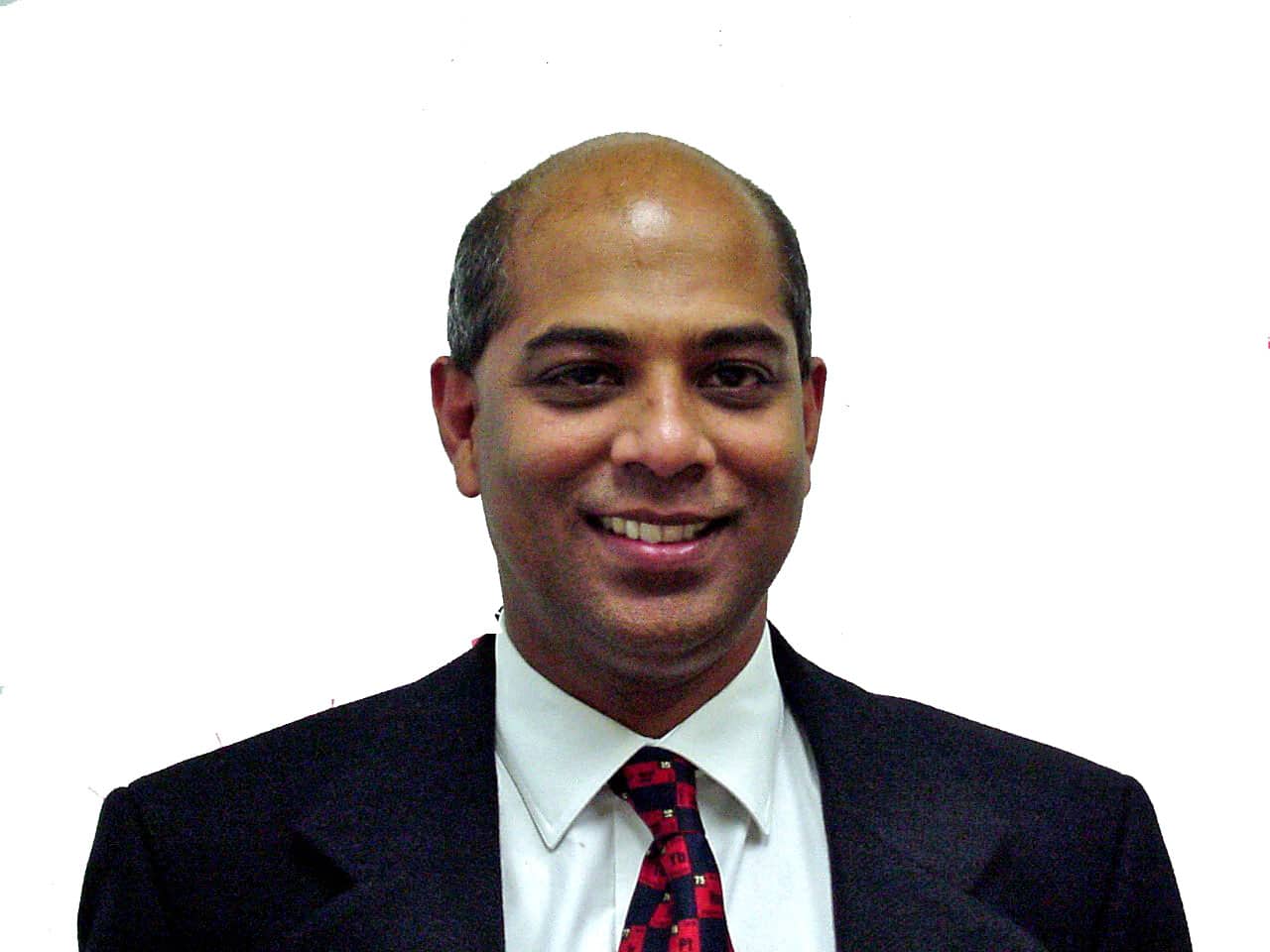 Chris H. Senanayake, Ph.D.
CEO & CSO of TCG GreenChem, Inc. (NJ & VA, USA) CSO of TCG Lifesciences Pvt. Ltd. (India)
Dr. Chris H. Senanayake was born in Sri Lanka and received a BS degree (First Class) in Sri Lanka. After coming to the United States, he completed his MS at Bowling Green State University with Professor Thomas Kinstle in synthetic chemistry. He obtained his Ph.D. under the guidance of Professor James H. Rigby at Wayne State University in 1987 where he worked on the total synthesis of complex natural products, such as ophiobolanes, and completed the first total synthesis of grosshemin in the guaianolide family. He then undertook a postdoctoral fellow with Professor Carl R. Johnson and worked on the total synthesis of polyol systems such as amphotericin B and compactin analogous, and the synthesis of C-nucleoside precursors.
In 1989, he joined the Department of Process Development at Dow Chemical Co. In 1990, he joined the Merck Process Research Group. After 6 years at Merck, he accepted a position at Sepracor, Inc. in 1996 where he was promoted to Executive Director of Chemical Process Research. In 2002, he joined Boehringer Ingelheim Pharmaceuticals, Inc. He served 15 years as the Vice President of Chemical Development at BI and led a group of highly talented scientists, engineers, and administrative staff located in Ridgefield, CT. In 2018, he joined AstaTech (Chengdu) BioPharmaceutical Corporation as the Chief Executive Officer where he oversees all subsidiaries and founded AstaGreen Chem Inc., in Richmond, VA where he became CEO. In October 2019, he became the Chief Scientific Officer of TCG Lifesciences Pvt. Ltd. and founded TCG GreenChem Inc, in the US where he also became CEO. He was appointed President of AstaTech (Chengdu) BioPharmaceutical Corporation. Dr. Senanayake's research interests focus on the development of new asymmetric methods for the synthesis of bioactive molecules and heterocycles and on catalytic, enzymatic, and mechanistic studies. He has published and lectured in the area of practical asymmetric synthesis and many disciplines of organic chemistry how to develop drugs on an economical, greener and practical manner in large-scale operation for rapid development of drugs. He is the co-author of >500 papers, patents, book chapters and review articles, and more than 115 patents in many areas of synthetic organic chemistry, drug development, and design of improved chemical entities. Dr. Senanayake participated in many drug development activities including, Crixivan, Lunesta, Jardiance, R, R Formotorol, Desvenlafaxine, HCV and many other drug candidates.
Dr. Senanayake demonstrates the ability to define and optimize chemical research and development strategies and tactics. He is able to "connect the dots" between the purely scientific and commercial perspectives and set up creative and effective strategies for new and proprietary products in ways that build value for the organization and create a competitive advantage. He is an Editorial Advisory Board Member of the Organic Process Research & Development Journal. In 2008, he was the chairperson of Stereochemistry Gordon Research Conference. In 2010, he received the prestigious Siegfried Gold Medal Award for development of practical processes for APIs and Process Chemistry. In 2011, He was appointed as an Editorial Board Member of the Advanced Synthesis and Catalysis Journal. In 2012, he was appointed as an Advisory Board Member of the Asian Journal of Organic Chemistry. In 2013, he was appointed as a Board of Editors Member for Organic Syntheses. In 2016, he joined as an IQ Board Member. In November 2017, he was appointed as an Advisory Board Member of Beilstein Journal of Organic Chemistry. In 2017, he was appointed as the Board of Director of CURE (connecting Connecticut's science community). In 2020, he was invited give the Behringer Simon Lecture at ETH on Sustainable Manufacturing Processes for APIs. He was appointed as an Adjunct Professor at Virginia Commonwealth University and also appointed a Prestigious Research Professorship at University of Toledo.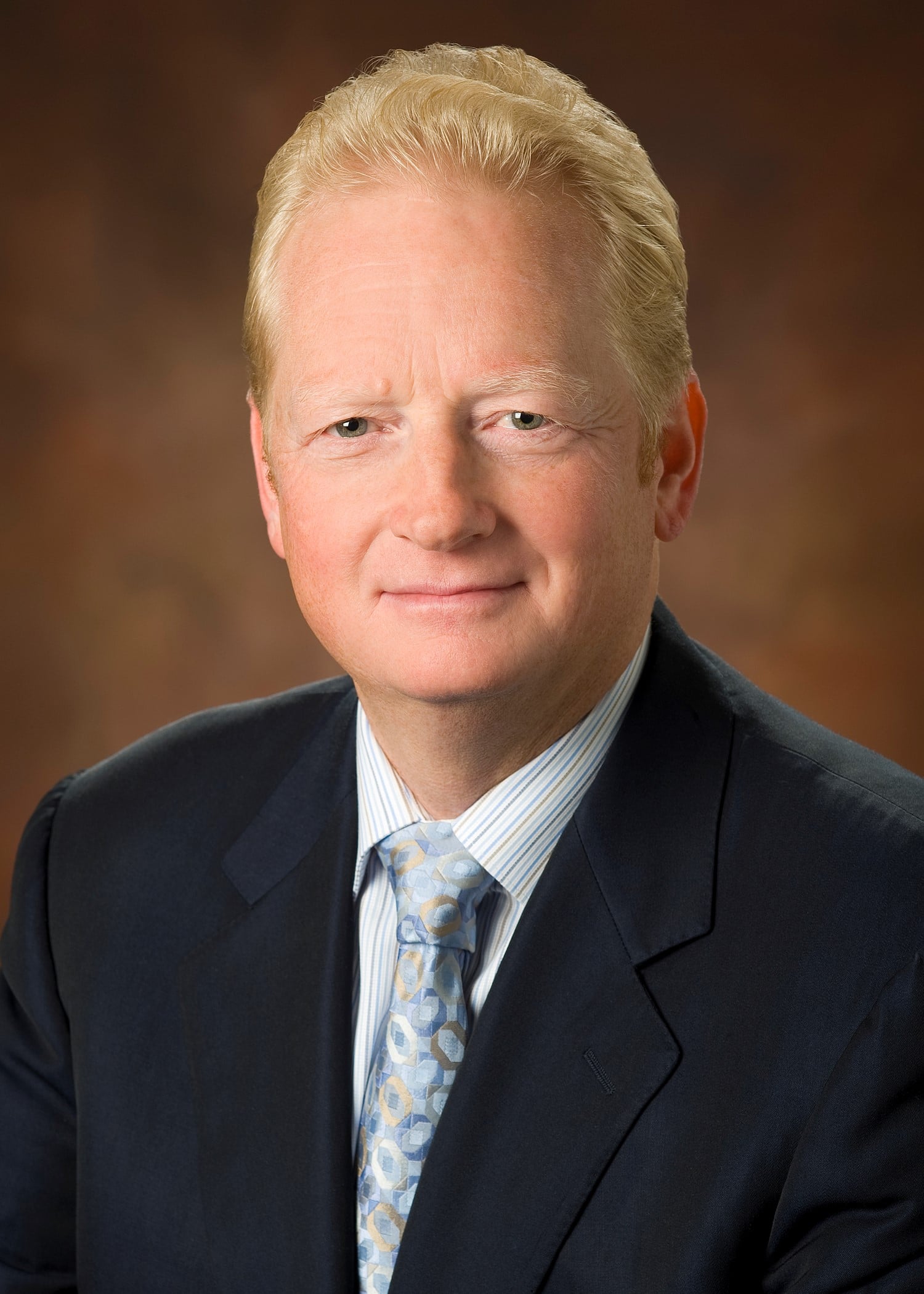 Joseph D. Armstrong, III, Ph.D.
COO of TCG GreenChem, Inc. (NJ & VA, USA)
Dr. Joseph D. Armstrong, III graduated from Pfeiffer College in 1982 with a BS double major in Mathematics and Chemistry and a minor in History. He then went on to obtain his Ph.D. from the University of Colorado at Boulder in 1988 under the direction of Professor David Walba and did his post-doctoral work at the University of Virginia at Charlottesville under the direction of Professor Robert E. Ireland.
Dr. Armstrong joined the Process Research Department at Merck & Co. Inc. in Rahway, N.J in 1990 and has held many varied roles with increasing levels of responsibility. From 2001-2004, he was the Early Development Team Co-Chair (charged with developing the integrated strategy to transition a compound from Discovery into Clinical Trials) and led the Process Research Development Team that designed, developed and implemented the manufacturing process for the active pharmaceutical ingredient (API) in Januvia TM. Januvia is a treatment for Type II diabetes and is currently marketed in >100 counties and generates >$6 billion dollars a year in sales. In 2005, he took on an international rotation in the UK for 2 years with Merck in the Pharmaceutical Research and Development Department focusing on formulation research. In 2007, he was promoted to Senior Director and managed the sites in Canada, UK, and Japan for Process Research. He returned to Rahway in 2008 and led the group of Project Chemistry, responsible for all API deliveries from enabling toxicology studies, through Phase I to Phase III clinical trials and subsequentially to file an NDA. Dr. Armstrong also led the Basic Pharmaceutical Research Group which was charged with leveraging pre-formulation and process research scientists in addressing liabilities for identifying pre-clinical candidates. Building upon this knowledge, he was tapped to be the Preclinical Sciences Lead, which included Safety Assessment, Process Research, Formulation, Drug Metabolism and Phase I clinical trials, for both companies, Legacy Schering Plough and Legacy Merck. He was charged with integrating the two companies, to develop strategy, organizational design, new work-flow processes, vision and culture for the new Discovery and Preclinical Sciences Department. In October of 2010, he rejoined Process Chemistry as Executive Director leading scientists in the Discovery Process Chemistry Department, the RNA Therapeutics Department and the Structure Elucidation Group. In 2016, he took on a new role as Executive Director in Project Management overseeing Companion Diagnostics, the Oncology Phase I pipeline (21 NCEs) and Oncology Translational Medicine Biomarkers for all drugs to be used in combination with Merck's leading oncology drug, Keytruda. He finished his career at Merck developing a comprehensive chemical management system for the entire corporation from "cradle to grave" for all chemicals ranging from target identification to commercialization. Currently, Dr. Armstrong is Chief Operating Officer of TCG GreenChem.
The Process Research Development Team for JanuviaTM was awarded the Solvias Prize in 2004 (Basel, Switzerland), the IChemE Aztra-Zeneca Award for Green Chemistry and Engineering in 2005 (London, UK), the Presidential Green Chemistry Challenge Award in 2006 (Washington D.C.) and the Prix Galien Award (the highest award given for pharmaceutical research and is considered to be the "Oscar" equivalent) in 2007 (NYC, NY). In 2005, Dr. Armstrong was chair of the preeminent Gordon Research Conference on Natural Products. He was awarded the Thomas Alva Edison Award in 2008 for his patent on the asymmetric hydrogenation process for the preparation of Sitagliptin, the active ingredient in JanuviaTM. In August of 2010, Dr. Armstrong, along with two other chemists at Merck, were presented with the "Heroes of Chemistry" Award (Boston) by the President of the American Chemical Society. He has more than 40 publications, over 70 invited lectures around the world and 12 patents.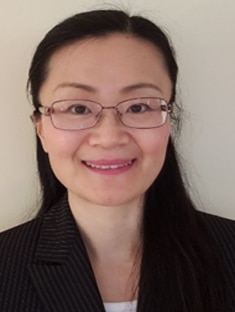 Bo Qu, Ph.D.
Associate Vice President, Head of Technology and Process Chemistry
Dr. Bo Qu joinedTCG GreenChemin September 2021 as the Associate Vice President ofProcess Technology and Process Chemistry department supporting chemical process R&D activities.She is responsible for establishing and implementing process technology with emphasis on solid state science, reaction engineering/safety, new technologies such as flow chemistry, HTE in catalysis and bio-catalysis, supporting development of chemical processes for manufacturing of drug substances that comply with regulatory, clinical, registrational and commercial requirements.She and team deliver all technologies and API development for pre-clinical and clinical, up to Phase II and beyond, and authoring all relevant filings and reports for CMC sections of regulatory health authority submissions.
Dr. Qu obtained her BS degree in Chemistry, then followed with a MS degree in chemistry at University of Science and Technology of China at Hefei, China. After coming to the United States, she completed her Ph.D. degree (2002) from the University of South Carolina under the guidance of Professor Richard Adams. Her thesis involved developing alkyne- and polyyne-coordinated transition metal complexes with enhanced electron transfer properties and applications in catalytic reactions. She carried out a postdoctoral fellowship with Professor David Collum at Cornell University on mechanistic insights of organolithium reactions, specifically the structure and reactivity relationship with defined reaction platforms including 1,2-addition to ketones and imines, and acylation reactions to generate unique ketones.
In 2006, Dr. Qu joined Boehringer Ingelheim Pharmaceuticals, Inc. Process Research and Development Group as a Senior Research Scientist. In 2007, she joined the newly established global Catalysis Center of Expertise at Boehringer Ingelheim, where she championed the growth of the group to become a state-of-the-art facility; and constructed numerous novel and practical catalytic and asymmetric platforms for cost effective drug development.She was one of the pioneersin the development ofnovel and unique P-chiral phosphine ligands at Boehringer Ingelheim Process Group. Specifically, she discovered one of a kind novel IP-driven chiral P,N ligand class named as BoQPhos for iridium catalyzed asymmetric pyridine reduction to produce valuable enantiomerically enriched piperidine-containing heterocycles for drug discovery and development. This discovery coupled with an unprecedented direct C-H arylation strategy, has enabled a concise and cost effective sustainable asymmetric manufacturing process for an 11β-HSD1 inhibitor for treatment of Type 2 diabetes. These accomplishments were instrumental in her promotion to Senior Principal Scientist in 2017. She subsequently published this work in J. Am. Chem. Soc. (impact factor 14.7). In 2017, she completed a 3-month assignment at the Boehringer Ingelheim Process Development and Production site in Germany to understand large scale manufacturing for API development. After returning, she was appointed as a Process Research group leader where she was responsible for development of economical and concise approaches for drug substance synthesis and sustainable manufacturing processes for large-scale APIs for preclinical and clinical studies up to Phase II. In 2019, she completed a 3-month assignment as a campaign manager in pilot plant at Boehringer Ingelheim Pharmaceuticals. She was involved in applying process technology including continuous flow chemistry, and had a splint stay at Solid State crystallization and engineering group at Boehringer Ingelheim Pharmaceuticals.
Dr. Qu has authored more than 95 peer-reviewed publications and patents, including five publications in J. Am. Chem. Soc., five in Angew. Chem. Int. Ed. (impact factor 11.7) and three in Chem. Sci. (impact factor 9.6), and many in other internationally renowned journals. She has been invited to give lectures at both national and international venues. She has delivered topics in many areas of catalytic transformations, asymmetric synthesis, and development of drug candidates in economical and sustainable manufacturing processes. She participated in Non-Precious Metal Consortium between Boehringer Ingelheim, Pfizer, and Abbvie, in an effort to fundamentally change the mindset of chemists in both academia and industry to apply earth-abundant metals as catalysts for sustainable chemical processes. In 2020, she was appointed to the Scientific Board of International Symposium of Homogeneous Catalysis (ISHC). In the same year, she was invited to spearhead an Organic Reactions chapter with Professor Marisa Kozlowski at University of Pennsylvania on controlling Catalytic Atroposelective Aryl-Aryl Bond Formation. In 2021, she joined one of the prestigious organic chemistry boards, Editorial Board member of Organic Reactions.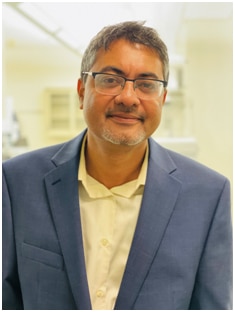 Chaitanya (Chait) Wannere, Ph.D. & MBA
Senior Director, Analytical Development of TCG GreenChem, Inc. (NJ, USA)
Chaitanya Wannere received his MS (M.Sc.) in Organic Chemistry from The Indian Institute of Technology-Bombay, Mumbai (India). During his MS, he worked on synthesis of isoquinoline-based polydiacetylenes with Prof. S. S. Talwar. Following that he worked with Prof. K. D. Deodhar on synthesis of isocoumarins and the associated derivatives. Starting 1998, he registered for Ph.D. under the guidance of Prof. Paul v. R. Schleyer and co-mentored by Prof. Henry F. Schaefer III at The Center for Computational Chemistry at The University of Georgia. His research was predominantly focused on computationally investigating reaction mechanisms, understanding aromaticity, and predicting novel zwitterionic non-classical carbocations and carbanions. A substantial part of his thesis included revealing the structure of [18]annulene, which had been a challenge since 1950s, and on investigating the existence Secondary Orbital Interactions. Over his academic career, he has collaborated with Prof. George Olah, Prof. K. N. Houk, Prof. R. Bruce King, Prof. Allinger, and Prof. Gregory Robinson to investigate several topics in physical organic chemistry and transition metal chemistry. Chait also was responsible for inventing the d-orbital aromaticity in transition metal complexes.
He was a NIH fellow in the Department of Anesthesiology at the University of Pittsburgh Medical Center where he investigated structures of protein-based ion-gated channels.
In 2007, Chait started his career in industry as a method development Senior Scientist at Lupin (legacy Novel Laboratories). In 2008, he joined AbbVie (legacy Forest Laboratories, Allergan) as a method development Research Scientist. During his 8-year tenure, he supported development of 7 products at Forest and, also, assisted in several due diligence activities by reviewing product portfolios for potential M&A. He was appointed as the global SME for implementation of Empower at Forest. Concurrently, he completed his MBA in 2014 (in 16 months period), while working full-time from Stony Brook University, majoring in Corporate Finance and General Management. He was heavily involved in CMC activities on several products and was the Head of the Automation group.
In 2015, Chait joined Merck Animal Health and had lead CMC activities on 5 products of which 4 are approved for US and ROW. For his work on Bravecto 1 Month,® he was presented with the Merck Innovation and Team Work award. In 2020, he joined Foresee Pharmaceuticals and was responsible for driving the CMC activities on the currently approved Prostate Cancer drug Camcevi. He was also accountable for interacting with the FDA and European LOQs.
In his current position starting in September 2021, Chait leads the Pharmaceutical R&D groups: method development, validation, QC, and NMR. In conjunction with the Quality group, he is responsible for setting up the Quality Management System, developing and training the GMP group, and working closing with TCG Lifesciences in developing a phase appropriate continuum for standardizing GMP practices.
Chait is a highly energetic, scientific, and effective managerial leader with more than 15 years of experience in the pharmaceutical industry. He hasbreath of knowledge and direct involvement in drug development processes. In addition, he also possesses an extensive knowledge of cGMP activities, and has beeninvolved with CMC filings of several products in US and ROW.
Chait has about 40 publications in internationally reputed journals with more than 6000 citations (H-index of 26 and RG Score of 33.4). He was also involved in publishing a chapter titled "Zwitterionic "Neutral" and "Anionic" Carbocation Analogs" in Carbocation Chemistry (edited by George Olah). Currently as a member of Innovation and Quality Consortium, Chait and other industry members have published two articles in relation to "Lean Stability Approaches." His current interests involve Risk Based Predictive Stability and Automated Method Development.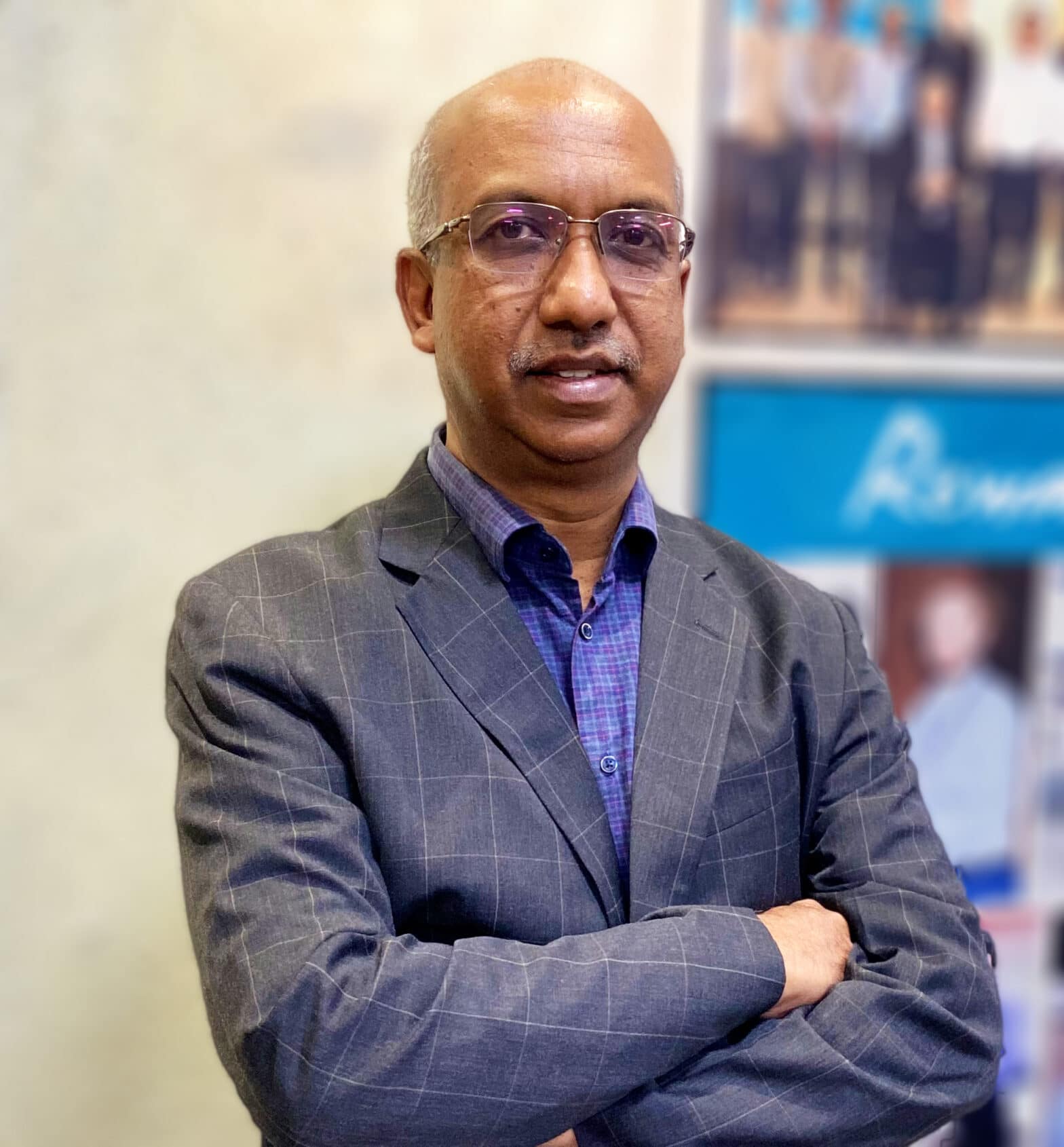 Subho Roy, Ph.D.
VP Chemistry of TCG Lifesciences Pvt. Ltd (Kolkata, India)
Dr. Roy is one of the key members responsible for the growth of the company. He has been with the company since 2002. He has completed his Ph.D from Indian Institute of Chemical Technology, working with Dr. A.V.Rama Rao,  on synthesis of natural products of biological importance and subsequently spent few years at the university of Kansas, Lawrence, USA,  working with Dr. Gunda Georg for his post doctoral studies. He has more than 20 years of Industrial experience. He is a specialist in new process development, optimization and CMC. Dr. Roy has several publications to his credit and holds seven European patents. He has played a key role in conceptualizing and designing of the manufacturing facility, "Clinivent Research Pvt. Ltd.", a 100% subsidiary of TCG Lifesciences , which has successfully completed US FDA inspection recently
BUSINESS DEVELOPMENT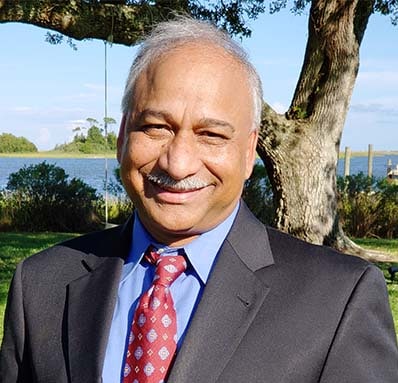 Sanjoy Kumar Mahanty, Ph.D.
Vice President-Business Development
Dr. Sanjoy Kumar Mahanty is a part of core Business Development team in the USA. He joined TCG Lifesciences in the year 2015. Dr. Mahanty has 22 years experience in academia and business development in the Biotech/Pharmaceutical industry. Prior to joining the company, he worked with Regado Biosciences Inc. as Executive Director, Biology, a Senior Scientist, Pharmacology at Inspire Pharmaceuticals, and Manager, Cell Biology at Paradigm Genetics, Inc. Dr. Mahanty has an extensive experience in drug discovery & development in the areas of scientific research, management, business, financing, contract negotiation, new target identification, and preclinical & clinical testing. He has 18 co-authored peer reviewed publications, one book chapter, and 10 patents to his credit. Dr. Mahanty has Post-Doctoral Research Experience from Harvard Medical School, Boston, and University of North Carolina, Chapel Hill, USA. He holds a Ph.D. degree in Biochemistry and M.Sc. in Lifesciences from Jawaharlal Nehru University, New Delhi, India.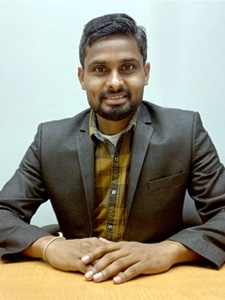 Gopal Sirasani, Ph.D.
Associate Vice President - BD
Dr. Gopal Sirasani received his bachelors in Chemical Technology, masters in Drugs and Pharmaceuticals, and a Post Graduate Diploma in Chemical Analysis and Quality Management in India. He obtained his Ph.D. under the guidance of Prof. Rodrigo B. Andrade at Temple University where he developedand applied novel synthetic methodologies towards the step-economic, asymmetric syntheses of biologically active and complex natural products and analogs thereof (SAR).
He then received his post-doctoral training with Prof. Emily P. Balskus at Harvard University in developing biocompatible organic reactions utilizing microbially generated reagents to realize transition metal catalysis in the presence of microbes.
Dr. Sirasani is a highly energetic and inclusive mind-set leader with over 15 years research experience in the academic and pharmaceutical industries with extensive knowledge and experience in drug discovery and process chemistry.
He worked in integration of synthetic organic chemistry and structure-based drug design (SBDD) to address important medicinal chemistry problems using natural and un-natural products.Dr. Sirasani is instrumental in developing and delivering several drug candidates for clinical trials, efficient in project management and dealt with multiple CROs in leading medicinal chemistry programs. In addition, working with a team of people, he scaled-up and delivered drug candidates for toxicity studies on multi-gram scale
Expertise in Business Development activities and selected for a special acknowledgement called "Best of The Best" at Ondeo Nalco India, on a national level.Lots of exposure in setting-up new laboratories and handling the operations. Experienced in equipment purchases and negotiations.
Received the prestigious awards: Daniel Swern Fellowship, Outstanding Research by a Graduate Student, Francis H. Case Fellowship (at Temple University) and Horst Witzel Fellowship from Cephalon, Inc.
CHEMISTRY, MANUFACTURING AND CONTROLS (CMC) SCIENTIFIC ADVISORY BOARD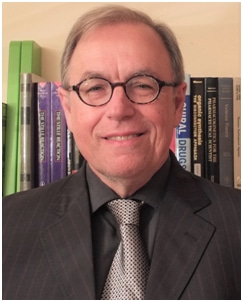 Vittorio Farina, Ph.D.
President, Farinachem Consulting GmbH
Vittorio Farina received his early education in Italy, and obtained a Ph.D. degree at the University of Alberta (Canada); he studied further at Cornell University (Ithaca, New York) as a postdoctoral associate. He has worked for over 35 years in the pharmaceutical industry, both in discovery and process development. He has held positions of increasing responsibility at Bristol Myers Squibb (USA), BoehringerIngelheim Pharmaceuticals, Inc. (USA), and Janssen Pharmaceuticals (Belgium), and has recently founded Farinachem Consulting GmbH, a consulting firm providing process development advice and support to API developers. Dr. Farina has published over 120 papers in the fields of organic chemistry, catalysis and process development, several books and book chapters, and is listed as inventor in over 20 patent families. Dr. Farina is on the advisory board of Advanced Synthesis and Catalysis, Organic Reactions, and the Beilstein Journal of Organic Chemistry, as well as on the board of the International Symposium of Homogeneous Catalysis and the Ischia Advanced School of Organic Chemistry. He has held several visiting professorships: most recently he has received an appointment at the University of Torino, Italy. He is also on the faculty of the M.S. program "Process Development in the Pharma Industry" offered by the University of Milano, Italy. Dr. Farina is a founding member of ISPROCHEM, an international school of process chemistry held yearly in Gargnano sul Garda (Italy). Dr. Farina's main expertise is the field of chemical process development, the invention and industrialization of new routes to active pharmaceutical ingredients, and the study and practical applications of transition-metal catalysis.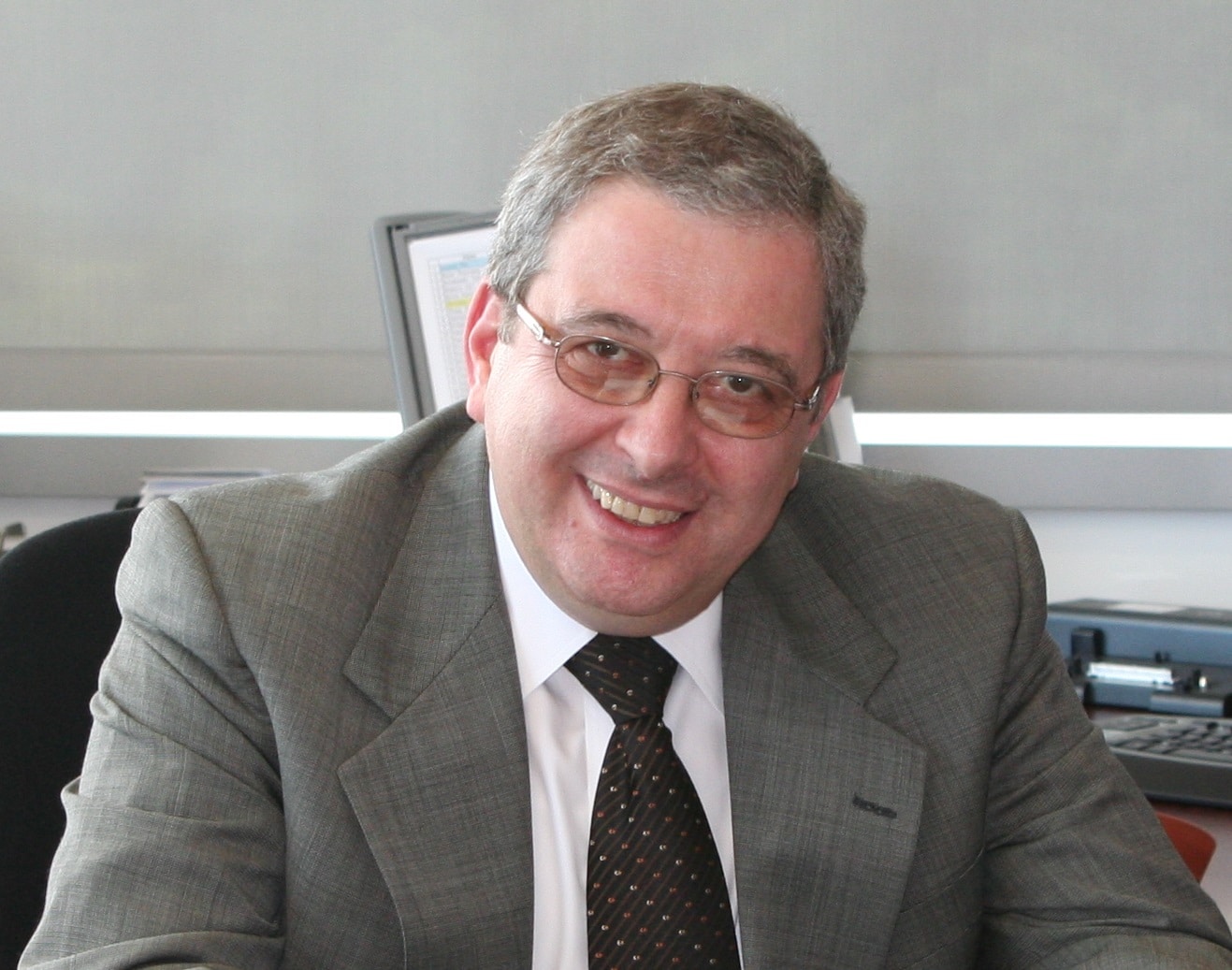 Nelu Grinberg, Ph.D.
Consultant, Highly Distinguished Scientist - TCG GreenChem, Inc.
Dr. Nelu Grinberg retired from Boehringer Ingelheim Pharmaceuticals, Inc. following an eminent career in research chemistry in the pharmaceutical industry. An internationally known expert in analytical chemistry, with an emphasis on chromatography, chiral separations and spectroscopy, he was a Distinguished Research Fellow in the Chemical Development US Department at Boehringer Ingelheim Pharmaceuticals in Ridgefield, Connecticut until January, 2017. Prior to this, he worked for sixteen years in the Analytical Department at Merck Research Laboratories in Rahway, New Jersey, where he was a Senior Research Fellow.
Dr. Grinberg has authored and co-authored over 160 publications, including articles and book chapters, and has lectured and conducted courses worldwide. He is currently Editor-in-Chief of the Journal of Liquid Chromatography and Related Techniques, Editor of the Chromatographic Science book series, and Co-editor of the Advances in Chromatography series. He is also a member of the Board of the Connecticut Separation Science Council and was a recipient of a Koltoff Fellowship of the Hebrew University of Jerusalem and the Recipient of Honorary Member of University Senate of "Al. I. Cuza" University, Iasi, Romania.
Dr. Grinberg obtained his Ph.D. in Chemistry from the Technical University of lasi in Romania. He conducted postdoctoral research with Professor Barry Karger at Northeastern University in Boston, Massachusetts, and with Professor Emanuel Gil-Av at The Weizmann Institute of Science in Rehovot, Israel.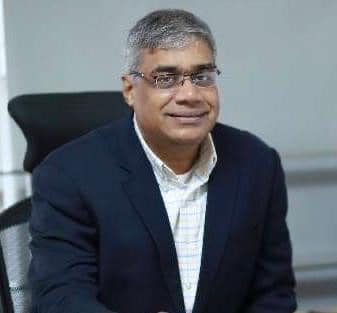 Dhileep Krishnamurthy, Ph.D.
Chief Scientific Officer - JubilantIngrevia Limited
Dr. Dhileep Krishnamurthy is a senior pharmaceutical industry leader and has been advising and consulting in pharmaceutical research, development, and technology platforms for academia, industry, and governments worldwide and in particular India, China, and the USA. Currently, he is an Executive Vice President and Chief Scientific Officer at Jubilant Ingrevia Limited, New Delhi, India.
For the past 25 years, Dr. Krishnamurthy has worked in various multinational organizations, including Bristol MyersSquibb, BoehringerIngelheim Pharmaceuticals, Inc., Dr. Reddy's Laboratories, Piramal Group, and NHU, expanding responsibility from a Scientist to Vice President, Global Head R&D, and Chief Scientific Officer in USA, Germany, India, and China. His strengths include (a) building, mentoring, and strengthening innovator and generic businesses using the four pillar model. (b) Cost reduction in API manufacturing using R&D, technologies, and manufacturing excellence, including US FDA-approved plants, (c) Efficient R&D development for DMF filing using competitive advantaged routes by GCbD and QbD.
Dr. Krishnamurty has obtained his Ph.D. in Chemistry from the University of Utah, Salt Lake City, and an M.Sc from Indian Institute Technology, Bombay. He has more than 100 publications, patents, and invited presentations to his credit. He had co-invented the commercial process for new drug Entecavir and Empagliflozin when working at Bristol Myers Squibb and Boehringer Ingelheim Pharmaceuticals, Inc. He has recently been named a Fellow of the Royal Society of Chemistry and a member of the National 1000 Talent Program from China's PR. He also won the highest award for a foreigner "West Lake Friendship Award" from Zhejiang Province, China. He served as one of the panel judges in the "Presidential Green Chemistry Challenge Award" EPA, US Government. Currently, he is an editorial advisory board member in Green Chemistry, an RSC Journal based in the UK.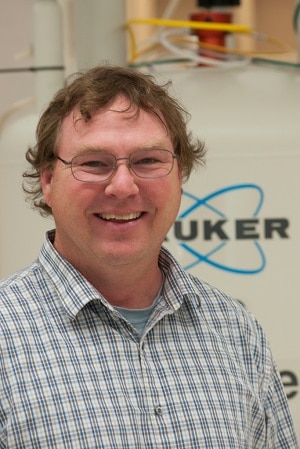 Thomas Williamson, Ph.D.
Yousry Sayed Distinguished Professor in Pharmaceutical Sciences – UNCW
Dr R. Thomas Williamson received his Ph.D. in Medicinal Chemistry from Oregon State University in 2000 under the direction of Dr. William H. Gerwick and joined Merck & Co. Inc. in 2011 after spending 4 years with Wyeth Pharmaceuticals and 7 years with Roche. At Merck, Thomas served as Director of the Structure Elucidation Group where he oversaw the NMR and higher-end mass spectrometry technologies and their support of projects in Rahway, NJ, Kenilworth, NJ, Summit, NJ, Boston, MA, South San Francisco, and West Point, PA. Thomas' work at Merck encompassed all phases of drug discovery and development, from lead identification and technology development through involvement in clinical development teams, and troubleshooting of manufacturing problems. During his tenure at Merck, Thomas was also a staunch advocate for the application of all kinds of new & emerging technologies to the solution of pharmaceutical problems and managed an annual capital instrument budget approaching $150,000,000.
In late 2018, Thomas translated this industry experience to an academic setting at the University of North Carolina Wilmington where he was named the Yousry and Linda Sayed Distinguished Professor of Chemistry & Biochemistry. Thomas' research group holds a special interest in marine natural products drug discovery and the elucidation of the structure and stereochemistry of complex molecules by NMR and the design of NMR pulse sequences to help achieve these goals. During his career, Thomas has published more than 130 peer-reviewed journal articles, six book chapters, and has been invited to present the results of his cutting-edge research at various venues all over the globe.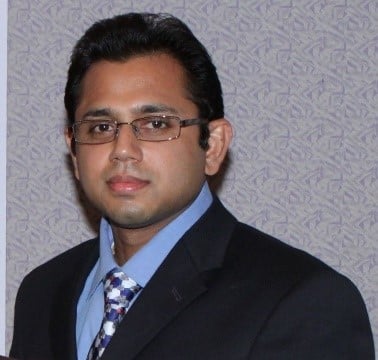 Sumith A Kularatne, Ph.D.
Executive Vice President of Research & Development at On Target Laboratories, Inc. West Lafayette, IN, USA
Dr. Kularatne is the Executive Vice President of Research & Development at On Target Laboratories, Inc. West Lafayette, IN, USA.
He is also the founder of AFT Kids & Elders (a non-profit organization). Dr. Kularatne has pioneer experience in drug design & development in both small molecule and antibody drug conjugates. He pursued his postdoctoral studies in molecular biology and biomedicines with Dr. Peter G. Schultz at The Scripps Research Institute, La Jolla, CA. He earned his PhD in medicinal/biochemistry from Purdue University under the guidance of Dr. Philip S. Low, the Ralph C. Corley Distinguished Professor of Chemistry. Dr. Kularatne's scientific efforts have resulted in 3 FDA approved drugs, 8 drug candidates in human clinical trials, over 250 US and foreign issued/pending patents, and over 100 scientific publications. He has received numerous national (USA) and international awards including Outstanding Young Scientist Award in Drug Discovery Sciences, Global PHT Expo & Summit (2023), SBIR Grant Awards for Non-Small Cell Lung Cancer Research (2014, 2016, & 2018), "Elevate Ventures, Fueling Indiana Ambition Award for Image-guided Surgery Research (2018)", "Innovation Corps-NIH/SBIR Award for Drug Development for Non-Small Cell Lung Cancer (2016)", "Elevate Ventures fund award for Non-Small Cell Lung Cancer Research (2015)", "AAPS Postdoctoral Fellow Award sponsored by Merck (2012) for CXCR4-targeted antibody drug conjugates for metastatic cancers", "AAPS Graduate Student Award in Biotechnology, sponsored by Pfizer (2009) for PSMA-targeted drugs for prostate cancer", "AAPS Graduate Student Symposium sponsored by Eli Lilly (2009) for PSMA-targeted drugs for prostate cancer", "Delano Maggard, Jr. graduate research award (2005)", "ACS recognition Chemist of the year (2004)", "E. A. Talaty Fellowship (2003)" and "B. L. Parker Endowed Fellowship (2002)". He is an invited member of multiple honorary societies including Phi Kappa Phi (NSF), National Society of Collegiate Scholars, and Beta Phi Upsilon. Dr. Kularatne is also an invited peer reviewer for multiple scientific journals.